Students are encouraged to take the Math placement tests prior to initial placement in courses. Math placement tests are given to students to assist the counselor and the division in guiding them to the appropriate Math course. Proper placement in Math assures that students will begin their college studies in courses where they will have the best chance of success. Initial placement in classes is recommended on the basis of test scores. The tests are given on announced dates throughout the year. The normal sequence of courses for Mathematics majors is 110, 115, 120, 130, 222, 251, 252 and 253. All students are encouraged to meet with a counselor to determine the correct sequence of Math classes for all majors.
Prerequisites for the various courses are detailed in the descriptions that follow. Questions regarding equivalency of courses, transfer credit, and the like should be referred to the Division Dean.
Mathematics courses may require a minimum of one hour by arrangement per week in addition to class hours.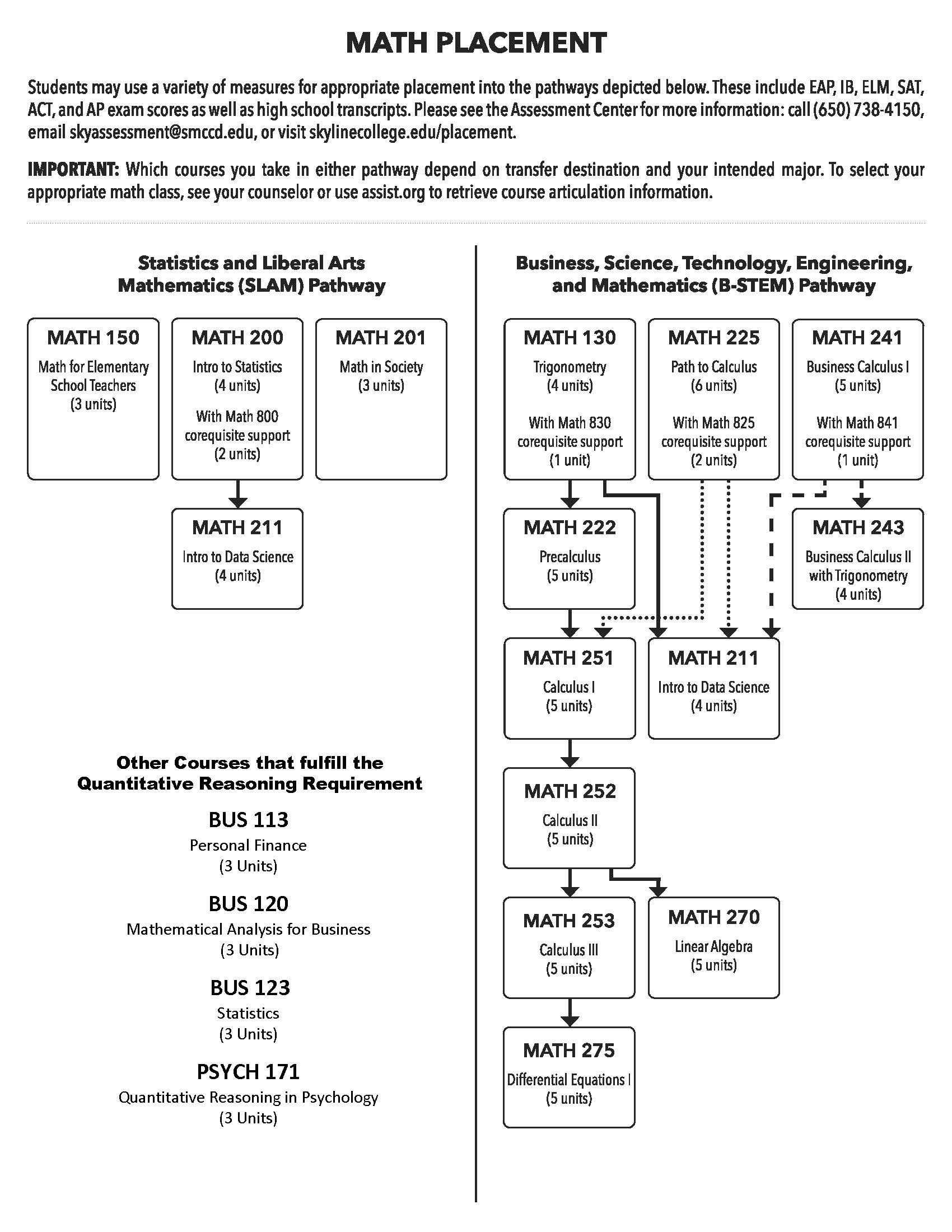 For more details about this chart please contact the Math Department at http://www.skylinecollege.edu/mathematics/index.php